Also known as the episode where I enjoyed an execution way too much. SPOILERS!
1. This week's episode is called "Oathbreaker." Opposite of the name of Brienne's sword, "Oathkeeper."
2. That title can't be a good sign, right?
3. Honestly with all the "R + L = J" hype, I forgot for a minute that JON SNOW IS BACK and now I'm excited all over again.
4. That's right, Ramsay. Say goodbye to those House Bolton banners on the little Winterfell model in the opening credits. Jon Snow's gonna kick your pasty, sadistic ass.
5. (I hope.)
6. Dude looks great for having been mostly dead all day.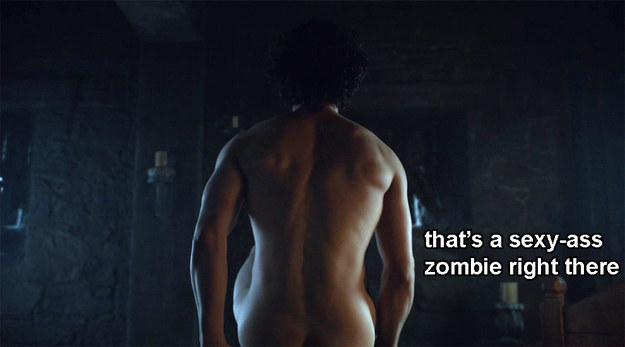 HBO
7. Jon's first words: "They stabbed me." Yeah dude. Like, a lot.
8. "Olly put a knife in my heart." YEAH GO GET HIM HE SUCKS.
9. "I shouldn't be here." Yeah you should! We like you. You're cool.
10. Ooh, rough. Melisandre just wanted to hear there was a nice, fiery heaven Jon. You couldn't give her that?
11. Davos, speaking the truth: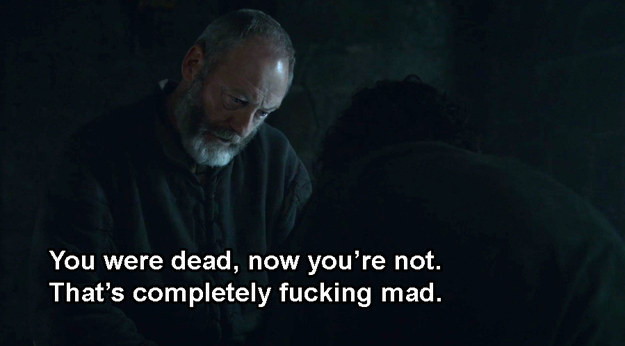 HBO
---